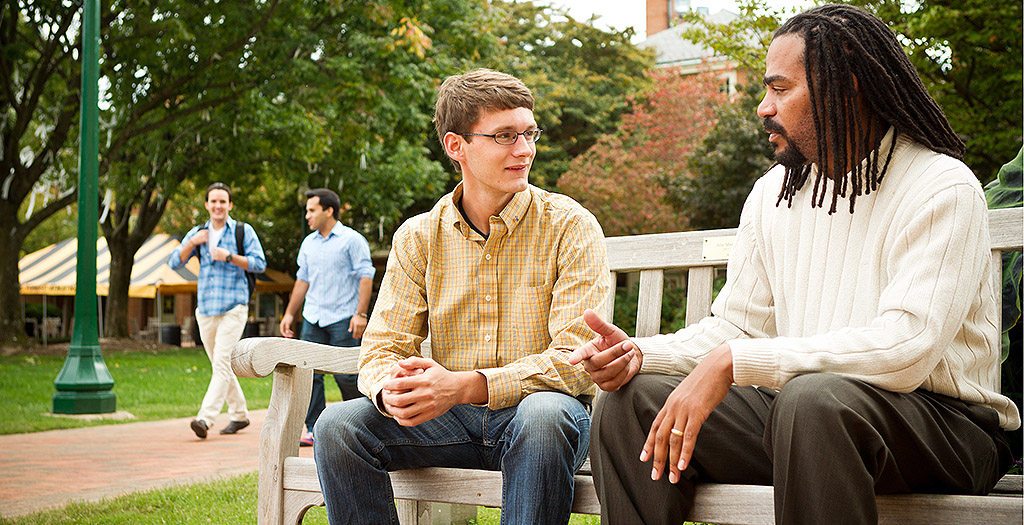 Immediate Response
1. University Police will investigate to assess any immediate danger or harm
2. The Review Group, led by the Dean of Students and the Office of Diversity & Inclusion, receive the report.
Review Group Members
Matthew Clifford, Dean of Residence Life and Housing and Assistant Vice President of Campus Life
Aishah Casseus, Director of the Title IX Office/504 Coordinator
Adam Goldstein, Dean of Students and Associate Vice President of Campus Life
Erica Still, Associate Dean for Faculty Recruitment, Diversity & Inclusion, Associate Professor of English
José Villalba, Vice President for Diversity and Inclusion and Chief Diversity Officer
Short-Term Response
The Review Group:
1. reviews report;
2. directs report to appropriate office for investigation and resolution in accordance with the applicable University policy;
3. reaches out to individual submitting report (if identified) to provide care and support;
4. assesses avenues for minimizing or eliminating the possibility of future harm;
5. may appoint a smaller team of appropriate individuals to provide ongoing support to the individual(s) involved and/or to explore avenues to minimize future harm;
6. supports ongoing community healing and educational outreach.
Long-Term Response
1. The Review Group aggregates reports and response actions into the Annual Bias Incident Report and shares it with the Bias Steering Committee.
2. The Bias Steering Committee reviews the aggregate Annual Bias Incident Report, identifies gaps, makes institutional recommendations, presents them to the Cabinet, and shares its recommendations with the University community on the reportbias.wfu.edu website.
3. Annual report informs ongoing educational and institutional reforms and initiatives.
Bias Steering Committee Members
Penny Rue, Vice President Campus Life
Tim Auman, Chaplain
Regina Lawson, Chief, University Police